EVENT AND TOURNAMENT COURT FLOORING
WANT TO CREATE A TRULY REMARKABLE  EVENT AND TOURNAMENT? THEN DO IT IN THE VMKON WAY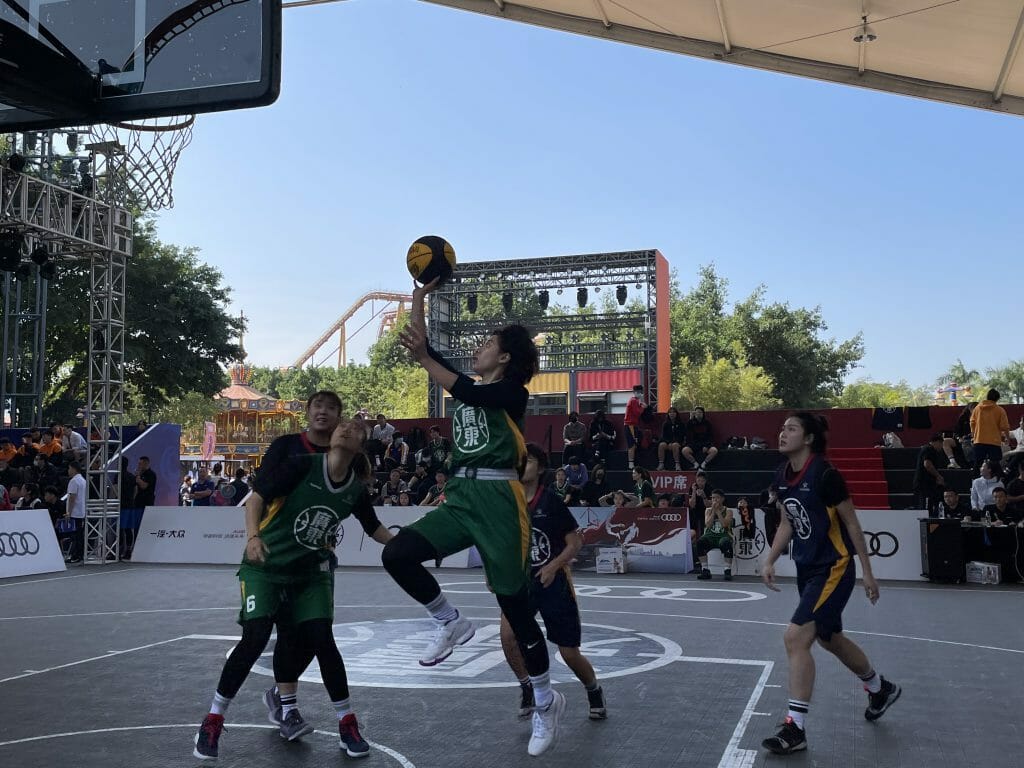 VMKON Portable Flooring Solution for Event and Tournament
For a successful event or competition, a high-performance flooring solution that is not only portable but also easy to store and highly durable is required. The ideal flooring should withstand the tournament's demands and ensure a safe and enjoyable experience for all participants.
VMKON is a leading provider of portable flooring solutions for events and tournaments. Our flooring systems are designed to be easily installed and removed in minutes, making them perfect for short-term events. The flooring is constructed from high-quality materials, making it durable and stable. 
Best Portable Sports Flooring
VMKON Sports offers an extensive selection of premium, portable court flooring options to add a touch of sophistication to your events. Our flooring is designed to be durable and long-lasting, ensuring that your court stays looking great for years to come. With a variety of colors and designs to choose from, you can be sure to find the perfect flooring to complement your show.
The Macwood Portable Flooring System provides a luxurious hardwood flooring experience both indoors and outdoors – for the first time! With its easy installation and high-quality materials, it is the perfect way to bring the beauty of hardwood flooring to any space.
We are confident that the Macwood Portable system will meet your transportation, storage, assembly, and disassembly needs, thanks to its superior durability and resistance to external elements such as high impacts, rain, and water. 
High-Quality Interlocking Sports Flooring
VMKON-Rezil's GameChanger+ and GameChanger are highly recommended for tournaments and events on a budget. These cost-effective yet high-performing elastomer-based tiles perfectly combine athletic comfort and safety. They provide a superior playing experience for an unforgettable tournament or event.
Made from high-grade, resin-infused materials, these flooring tiles are designed to handle any kind of sport, from high-impact sports such as football to low-impact sports such as tennis. Invest in VMKON Sports Court Flooring and create an unforgettable event experience.
Additionally, our flooring solutions are designed to be anti-slip, providing a safe and secure surface for events and tournaments. With VMKON's flooring solutions, you can create a safe and attractive playing surface for any event or tournament.
The new generation and best ever plastic interlocking sports tile in the industry.

1. Certified as synthetic flooring for FIBA for 3×3 & Outdoor Flooring.  

2. Unmatchable athletic comforts and with 100% ball rebound rate. 

3. Minimizes skin abrasions by its surface design. 

4. LoopFlex expansion joints offers exceptional dimensional stability and conforms to minor undulations.

An affordable yet great option for commercial-level or heavy-use sports courts.

Key features include:

1. Excellent athletic performance with uniform ball bounce.

2. The characteristic resilience offers excellent cushioning for joint protection.

3. The unique surface design with matt finish ensures great grip and traction.

4. The patented LoopFlex connector in expansion joints prevents the court from cupping or warping issues.

5. Durable and long-lasting color retention.

Specifically designed for residential and backyard courts.

Key features include:-

1. Its structural design offers more energy return with consistent ball bounce.

2. The featured cushioning combined with the velvety material texture protects players.

3. The grid-open surface design offers great grip and traction.

4. Long life due to its weathering-resistance properties.

5. Food-grade materials used make it kids and pet-friendly. 

Upgraded alternative to premium indoor hardwood sports flooring.

Key Features Include:-

1. Athletic performance by fully meeting the requirements of FIBA level 1 court for wooden sports flooring 

2. Unmatchable durability and dimensional stability against temperature and climate changes. 

3. Low maintenance cost without need for opening HVACs

4. Custom color, logo and graphics available for team promotion and sponsor marketing.