High-quality Basketball Court Tiles for Residential and Commercial Basketball Courts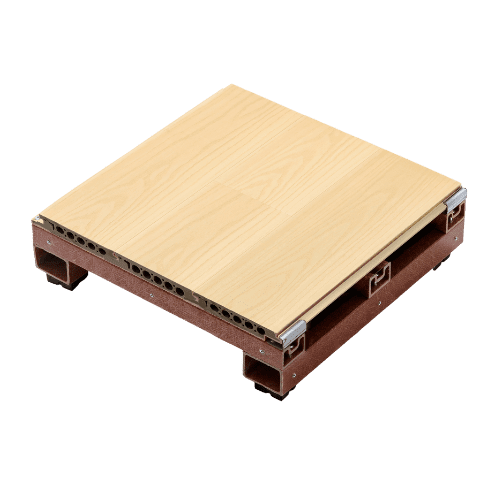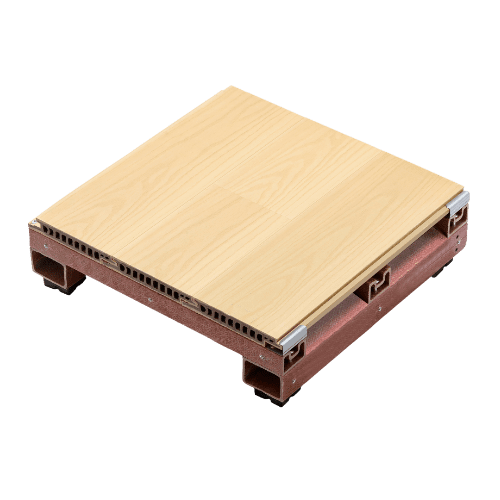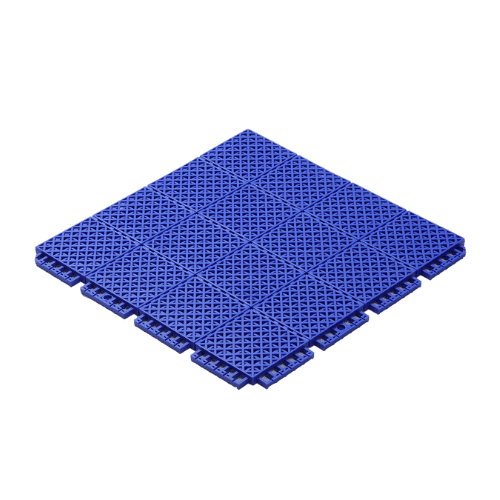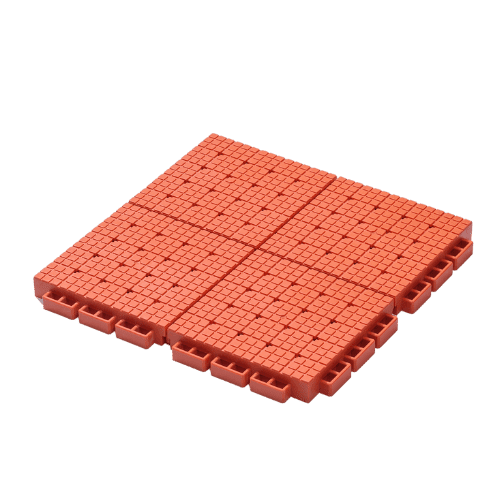 What are Basketball Court Tiles?
Basketball court tiles are a specialized type of sports flooring tile designed to provide players with a durable and comfortable playing surface. These tiles consist of interlocking pieces that are easy to assemble, allowing for quick and easy installation. 
They offer superior impact absorption, reduce the risk of injury for athletes, and come in various colors and styles to suit any court design. Basketball court tiles are the perfect choice for any indoor or outdoor basketball court, providing a professional look with a long-lasting surface that will withstand years of use.
If you're a basketball lover, you know the importance of having a high-quality basketball court. Not only does it provide a safe and enjoyable place to play, but it also adds value to your property. 
Importance of having high-quality basketball court tiles
A high-quality basketball court is essential in providing athletes with a safe and enjoyable playing experience. Basketball courts made from high-quality sports flooring tiles are designed to reduce the impact of falls, provide good traction for quick turns and stops, and provide a consistent playing surface for everyone. 
This helps athletes perform at their best and avoid potential injuries that a poor-quality court could cause. Investing in a quality basketball court is an investment in the safety and enjoyment of all athletes.
Below, we'll look into the various types of basketball court tiles and the key factors to consider when choosing the right tiles for your basketball court.
Macwood Sports Flooring VS Hardwood Sports Flooring
Macwood Flooring Systems
Prevailing Hardwood Flooring Brands
Performance and Durability Comparison
Area-elastic
FIBA-Approved Performance
Waterproof
Humidity-proof
Insectproof
Mildewproof
Heavy Load
Outdoor Application
Life-Cycle Cost Comparsion
Initial Construction Cost
Medium-High
High
Maintenance Cost
Low
High
Damage Risk
Low
High
Types of VMKON Basketball Court Tiles
VMKON Offers many basketball court tiles options, each with unique features and benefits. Below are some best picks: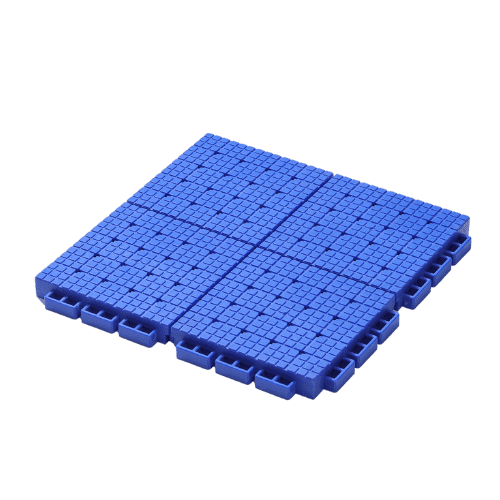 Gamechanger+ tiles are made from high-quality, shock-absorbing material that provides players with a safe and comfortable playing surface. They are also easy to install and maintain, making them a popular choice for indoor and outdoor courts.
GameChanger tile provides first-class quality and performance as a leading sports flooring solution. With various colors and design options, Gamechanger provides the perfect surface for any game or activity.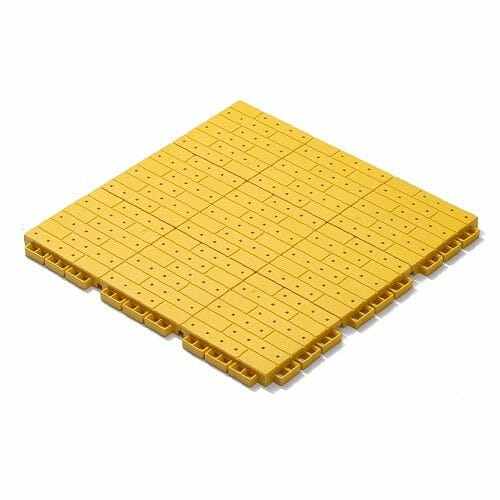 Homegamer tiles are designed to replicate the feel of a wood court and are made from durable, slip-resistant material. They are a popular choice for indoor courts and can be customized with different colors and designs.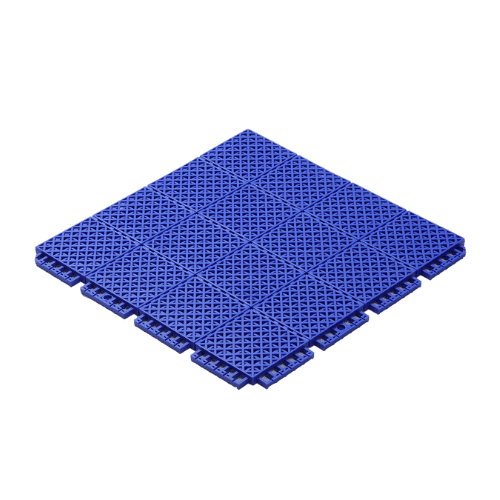 Macwood Standard Wood Tile
Macwood standard tiles are made from a combination of wood and plastic, providing the look and feel of a traditional wood court with added durability and easy maintenance of a synthetic surface.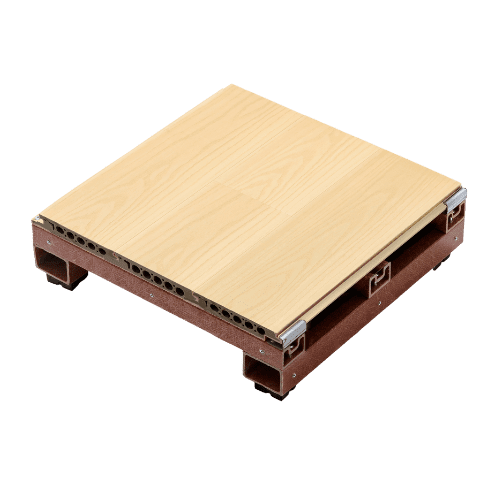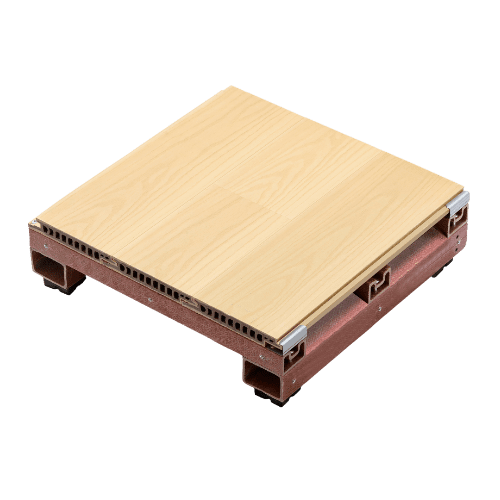 Macwood pro wood tiles are similar to Macwood standard tiles but are made from more advanced and durable material, making them suitable for heavy use and high-level competition.
If you're looking for a perfect way to organize your sports surface, GameChanger+ is the perfect solution. With 90 BPN linear friction in a dry condition, this FIBA-approved synthetic surface stops slipping and gives you a good grip.

Key Features:

1. When you slide on GameChanger+, you'll feel a smooth touch with your palm, elbow, or knee when sliding because of a fall or stripping.

2. GameChanger+ is made from TPE, a soft-touch material, so there's less risk of friction burns.

3. Each tile is made from durable and high-quality materials, so you can be sure it will last for years.

GameChanger Interlocking Sports Tile is an innovative solution for sports flooring, providing superior durability and performance. This innovative product features a distinct surface pattern that offers optimal performance on commercial-level basketball courts and volleyball courts.

Key Features:

1. Maximize energy return with consistent ball bounce, an ideal characteristic for recreational play.
2. The ultimate safeguard against injuries and bruises, expertly absorbing shock with optimum protection.
3. This FIBA-certified tile has velvety texture that provides users a welcoming, comfortable experience, minimizing the likelihood of skin abrasion and friction burns.

This is a really cool interlocking sports tile. The HomeGamer is a great surfacing solution for athletes. As the name suggests, HomeGamer is made of modified TPE. You can feel safe with its incredible resilience. 

Key Features:

1. HomeGamer can easily be compared to its competitors by comparing the weight per square meter or square foot.

2. With its grid-open surface design, the product offers excellent grip and traction. 

3. HomeGamer courts are easy to install. Put the tiles together and buckle them down easily.

Macwood outdoor flooring is designed to resist weathering and stain buildup. You can enhance your outdoor sports performance by bringing a hardwood court outside for the first time with Macwood Standard Outdoor.

Key Features: 

1. Complies with FIBA Level-2 for wooden floors. While the flooring has the appearance and feel of maple wood, it is made entirely from synthetic materials.

2. An extremely durable, UV-resistant wear layer on the tread surface provides high traction and a gripping surface.

3. These materials are highly resistant to water, UV light, termites, heavy loads, chemical agents, and other risks.
Benefits of VMKON Basketball Court Tiles
VMKON  Basketball court tiles are made from durable materials, which is resistant to wear and tear. This means the tiles will last long, even with heavy foot traffic and continuous use.
The surface of VMKON basketball court tiles is textured and embossed, which helps to provide good traction and prevents slipping. This is especially important for athletes, who need to be able to run, jump, and pivot safely on the court.
VMKON basketball court tiles are designed to be multi-purpose, meaning they can also be used for other sports and activities. This makes them versatile and cost-effective for any community or recreational facility.
VMKON Basketball court tiles are an affordable option compared to other brands. They are also easy to install and do not require expensive tools or equipment. This makes them a cost-effective choice for any budget.
Maintenance is a major concern when you install a court floor in your backyard. VMKON basketball tiles are very easy to clean and maintain. They can be easily swept, or power washed and did not require waxing or other special treatments. This makes them a low-maintenance option for any basketball court.
GameChanger+ VS Prevailing PP Basketball Tiles
GameChanger+
Prevailing PP Tile brands
Fiba Requirements
Performance Comparison
Stress Release for Joints
★★★★★
★★★
Impact Protection
★★★★★
★★★
Skin Friendliness
★★★★★
★★★
All Weather Durability
★★★★★
★★★★★
Dimensional Stability
★★★★★
★★★★★
Color Retention
★★★★★
★★★★★
Specification Comparison
Thickness
19mm (3/4')
16mm (5/8')
Weight
8800g/sqm (1.8lbs/sqft)
3720g/sqm (0.76lbs/sqft)
Force Reduction
30%
15%
25%
Ball Rebounce Rate
100%
≧97%
≧90%
Anti-Slip
90
100
≧80 , ≦100
Permeability
≧10,000mm/h
≧10,000mm/h
≧150mm/h
Environment-Friendliness
Pass
Pass
Key Factors to Consider When Choosing Basketball Court Tiles
Basketball court tiles are a long-term investment, so it's important to choose durable tiles that will last for many years. Look for tiles made from high-quality materials resistant to UV rays, extreme temperatures, and water.
The playing surface is the most important factor when choosing basketball court tiles. You want a surface that is smooth and even and provides good traction. This will ensure that players can move freely and safely on the court.
The cost of basketball court tiles can vary widely, depending on the type of tiles and the size of the court. It's important to consider your budget when choosing tiles and to look for tiles that offer the functions you want. 
Basketball court tiles require minimal maintenance, but it's still important to consider the ongoing maintenance needs of the tiles. Look for tiles that are easy to clean and don't require any special maintenance.
HomeGamer Interlocking Sports Tile
Why Choose VMKON for Basketball Court Tiles?
Basketball court tiles are a great investment for any sports facility or backyard basketball court. Playing on court tiles will ensure you get the best out of your game and that your playing area looks great too.
At VMKON, with so many options available, you're sure to find the perfect court tile for your needs. Plus, our tiles are easy to install, making for a quick and hassle-free process. Don't wait longer to upgrade your basketball court – order VMKON basketball court tiles today and take your game to the next level
Macwood Pro Indoor Basketball Court Flooring