Macwood Pro Indoor Flooring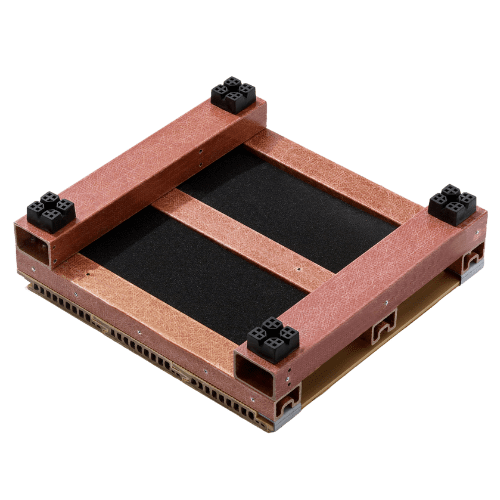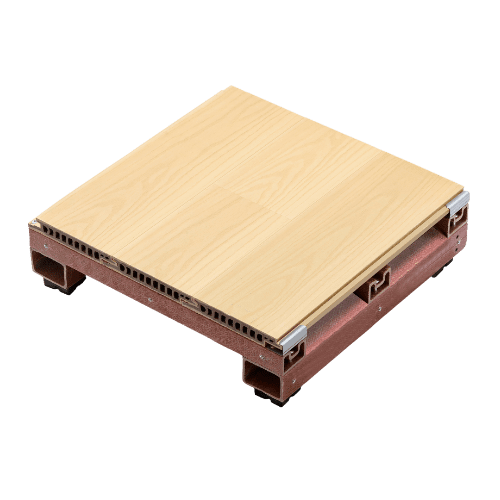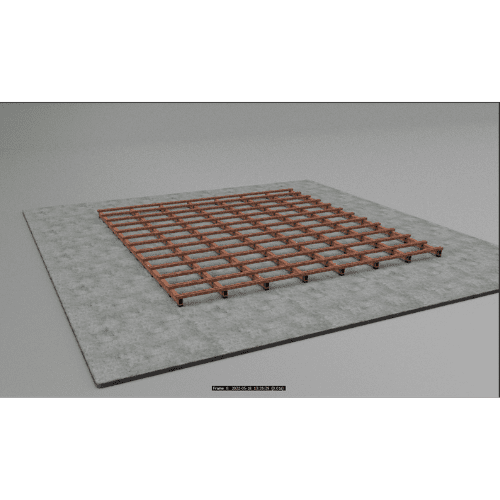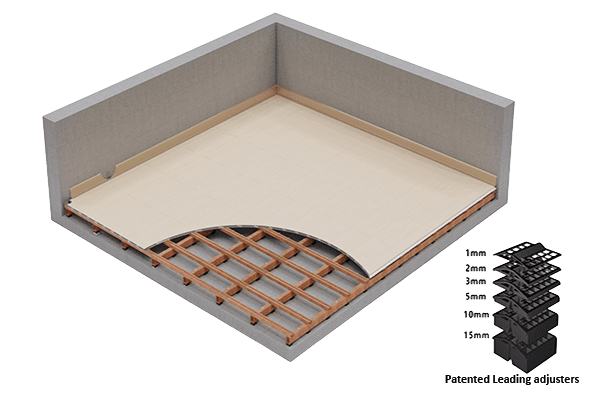 Macwood Pro Indoor Flooring​
Macwood Pro Indoor Flooring System is designed specifically to replace high-end hardwood sports flooring and provides a hardwood look and feel, enhanced athletic performance, and a durable and reliable indoor flooring system that is resistant to extreme weather conditions. 
This system is ideal if you want a long-term, reliable flooring solution for a sports facility. This cool synthetic wooden flooring concept is the perfect answer to the FIBA Level-1 court requirements for hardwood flooring, giving you all the benefits without all the drawbacks.
The Macwood Pro Indoor Flooring is designed to enhance athletic performance, protect your joints and low back health, and save money. With Macwood Pro Indoor Flooring, athletes can maximize their performance and minimize costs with superior shock absorption technology and long-lasting durability.
What is Macwood Pro Indoor Flooring?
The Macwood Pro Indoor flooring is the ideal choice for basketball professionals and fans who are particularly concerned about performance on the court. This flooring provides the ideal surface for an exceptional playing experience. Like traditional hardwood sports flooring, Macwood Pro Indoor Flooring System offers similar levels of strength, durability, and performance. 
Your floor will look good for years due to its durable construction and premium finish. With high wear resistance and low maintenance, this floorboard is perfect for any home. Designed with superior floorboards, this premium synthetic wooden flooring system is outstanding. 
Its easy installation and low maintenance make it a great choice for any household. VMKON Premofiber, a new, reinforced material that makes this floorboard superior to its competitors, is the main feature that sets it apart.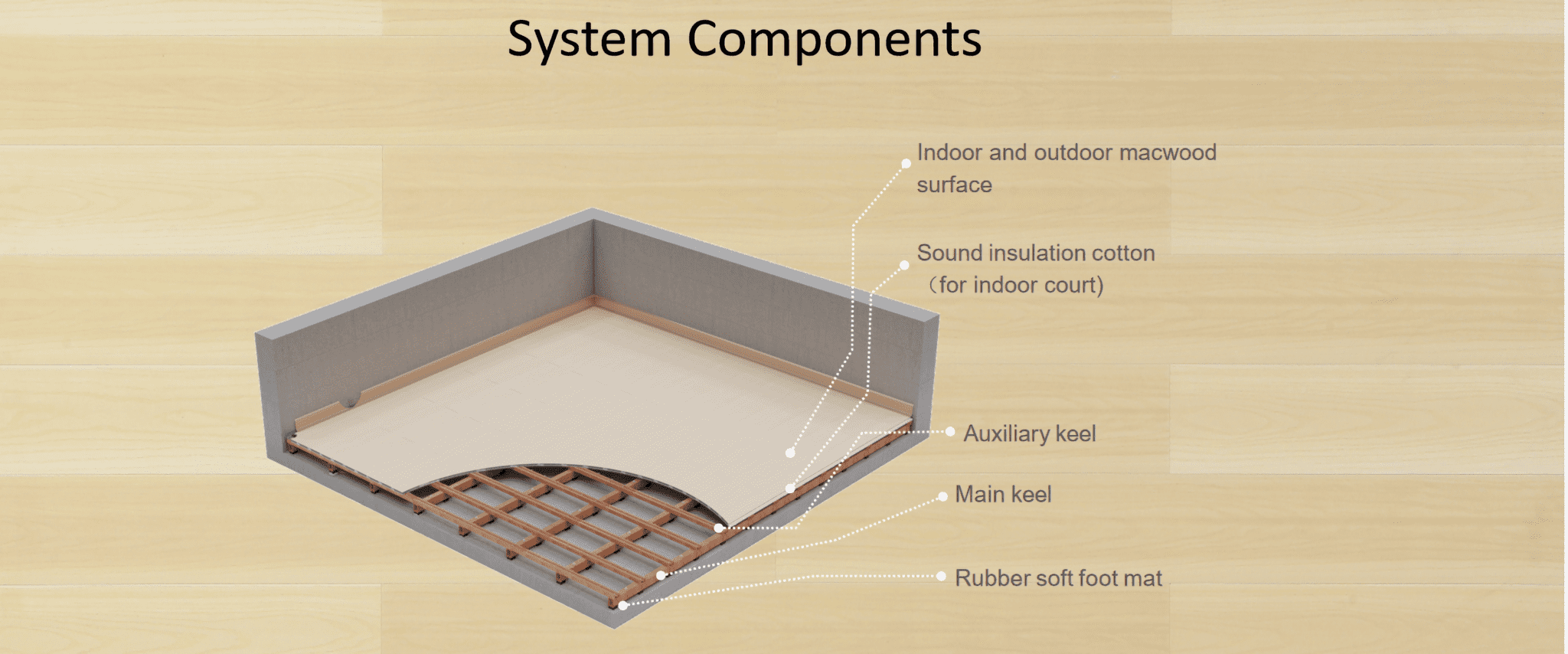 Macwood Sports Flooring VS Hardwood Sports Flooring
Macwood Flooring Systems
Prevailing Hardwood Flooring Brands
Performance and Durability Comparison
Area-elastic
FIBA-Approved Performance
Waterproof
Humidity-proof
Insectproof
Mildewproof
Heavy Load
Outdoor Application
Life-Cycle Cost Comparsion
Initial Construction Cost
Medium-High
High
Maintenance Cost
Low
High
Damage Risk
Low
High
Macwood Pro Indoor Flooring VS Hardwood Sports Flooring
With Macwood Pro Indoor, you do not have to open the HVAC system constantly to maintain proper operating conditions when the courts are not in use. In this way, electricity costs can be reduced daily.
Due to its longevity, durability, and dimensional stability, it is well suited to withstand a wide range of exterior elements that normally would damage traditional hardwood courts, such as rainwater leakage, water pooling, flooding, termites, rising moisture, UV radiation, and extreme temperatures.
Macwood Pro Indoor assures facility managers that their flooring assets will remain intact during the rainy season. They no longer worry about potential damages, as this product ensures protection.
Its high-performance hardwood sports flooring system is comparable to a traditional premium hardwood sports flooring system. With FIBA certification and full compliance with Level-1 requirements for wooden flooring, it is the perfect court for any sport.
Due to its FIBA-certified varnish treatment, the surface of this product is sufficiently slip-resistant while minimizing friction-related burns. Moreover, it reduces area-elastic forces by 61%, protecting both players' joints and backs. To ensure a fast-paced and competitive basketball game, it boasts a ball rebound rate of 95% consistently.
Features
Application
Colors
Specifications
Warranty
Features
FIBA-certified athletic performance 
Meets FIBA Level-1 requirements for wooden flooring
Maple wood flooring look and feel but it is 100% synthetic concept
Plastic leveling adjuster for a smooth and leveled court surface.
On-site surface treatment with FIBA-certified oil/water-based varnish.
Not prone to thermal expansion and contraction.
Durable against flooding, rainwater leaking, rising moisture, termites, heavy load and other risks.
Low maintenance cost except for regular cleanings and finish maintenance
Non-toxic, food-grade material in compliance with EN REACH and ROHS code.
3 Standard color options and custom colors are available 
Custom logo, graphics, and color scheme available
Application
Colors
Specifications
Warranty
More Features of Macwood Pro Indoor Flooring
Generally, Macwood Pro Indoor flooring is installed similarly to hardwood sports flooring. To ensure the best possible results, check out our installation video and refer to our comprehensive installation guide for step-by-step instructions.
We have also developed a series of plastic leveling adjusters with increments ranging from 1 mm to 15 mm in thickness to ensure perfectly level court surfaces. By placing these adjusters underneath the rubber pads attached to the bottom sleeper, these adjusters are designed to address any undulations in the subfloor. 
The surface of the floor is treated with oil or water-based varnish certified by FIBA. By balancing slip-resistance and abrasion risk, the outcome is an exciting, competitive, yet safe game. Furthermore, if you want to add an element of individuality to your court, you can add unique logos, graphics, and color schemes to the Macwood Pro Indoor Flooring surface.
Choose VMKON Sports Macwood Pro Indoor Flooring if you are searching for high-quality, long-lasting hardwood sports flooring for your new or refurbished facility. Providing superior performance, durability, and aesthetics, this flooring system will last for an extended period. 
Feel free to contact us with any questions you may have. We are always available to assist you. Thanks
Macwood Pro Indoor Basketball Court Flooring