Macwood Standard Indoor Flooring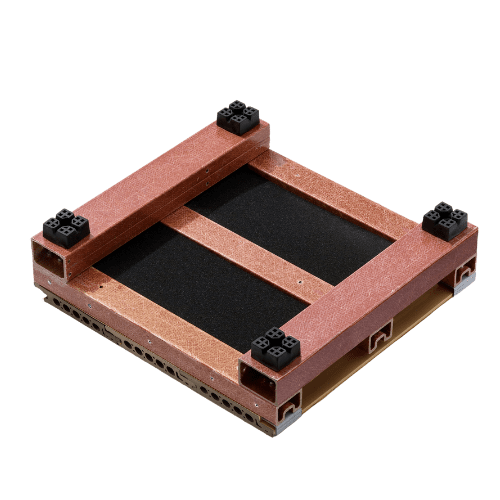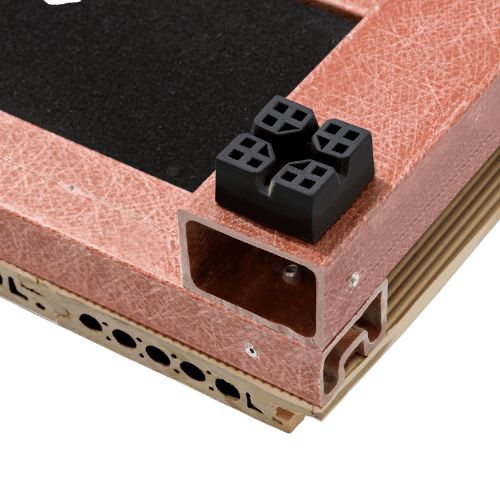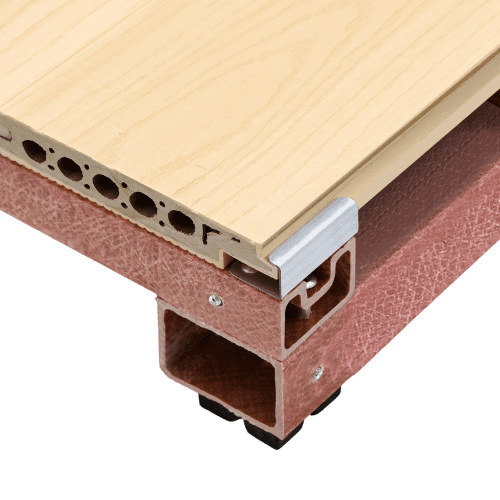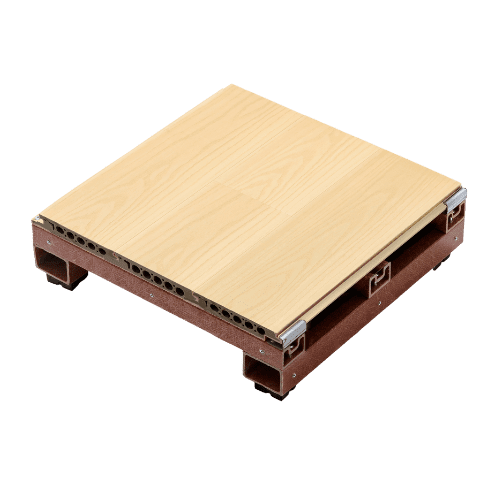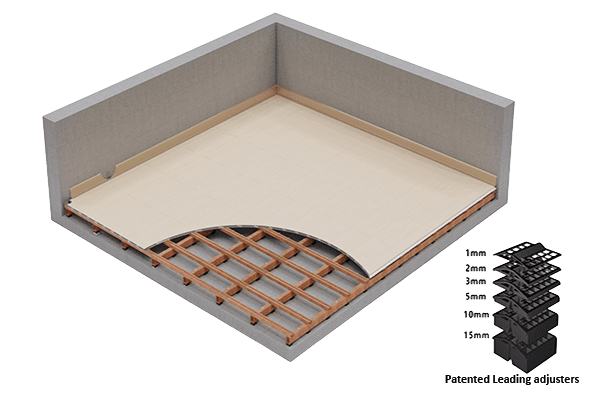 Macwood Standard Indoor Flooring
Macwood Standard Indoor Flooring is an innovative concept in hardwood sports flooring solutions that provides an unbeatable combination of performance and durability, allowing athletes to reach their full potential. Whether you are a professional athlete or weekend warrior, Macwood Standard Indoor Flooring is the perfect solution for your sports flooring needs.
We recommend you take a closer look at our Macwood Standard Indoor Flooring System if you are looking for a high-performance, low-maintenance wooden sports floor. It is an ideal flooring system for any sports venue due to its superior performance, durability, and longevity.
This FIBA-certified sports flooring system is highly durable and efficient in all weather conditions, making it a superior alternative to traditional hardwood sports flooring systems. Using it has many benefits, including improved performance, safety, and a longer lifespan.
Do you not all desire high-performance hardwood courts that provide a superior playing experience while requiring minimal maintenance and avoiding financial loss due to rainwater leaks and rising moisture? Designed and constructed to achieve maximum performance, Macwood Standard Indoor Flooring delivers the perfect combination of shock absorption, traction, and ball response.
A low-maintenance, durable, and reliable alternative to traditional hardwood sports floors is the VMKON Sports Macwood Standard Indoor Flooring System. Due to its superior construction and materials, the floor is durable, high performing, and easy to clean and maintain. The system provides a high-quality playing surface that is both safe and aesthetically pleasing, making it the ideal choice for any sports facility.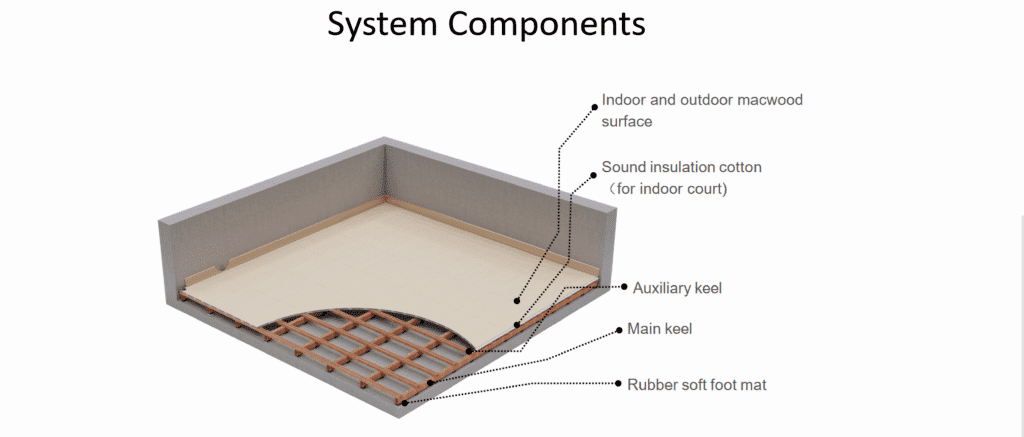 Macwood Sports Flooring VS Hardwood Sports Flooring
Macwood Flooring Systems
Prevailing Hardwood Flooring Brands
Performance and Durability Comparison
Area-elastic
FIBA-Approved Performance
Waterproof
Humidity-proof
Insectproof
Mildewproof
Heavy Load
Outdoor Application
Life-Cycle Cost Comparsion
Initial Construction Cost
Medium-High
High
Maintenance Cost
Low
High
Damage Risk
Low
High
What is Macwood Standard Indoor Flooring?
Macwood sports courts are designed using advanced composite technology using innovative VMKON PremoFiber material, which provides unparalleled resilience, dependability, and eco-friendliness. The benefits of the Macwood Standard Indoor Flooring System are its superior durability, ease of installation, and greater resistance to moisture, stains, and wear than hardwood flooring can offer.
With a similar understructure construction to traditional hardwood sports floors, Macwood Standard Indoor can provide superior performance and durability. It features two layers of glass fiber-reinforced plastic grid sleepers designed to enhance durability and strength.
Rubber pads are designed to attach securely to the bottom of grid sleepers to ensure maximum resilience. Under the pads, leveling adjusters are positioned to provide a smooth, even playing surface.
Traditional Hardwood Sports Flooring Issues
It is common for traditional hardwood sports flooring to scratch, chip, and crack over time due to daily wear and tear. It can also be discolored and warped by moisture damage. Regularly maintaining and refinishing your hardwood floor will extend its life and ensure optimal performance.
Furthermore, it is susceptible to many external factors, including termites, flooding, rainwater leakage, excessive moisture fluctuations, and other environmental aspects. Overall, it can be quite costly to maintain a hardwood court that is in good condition.  
Flooding and other extreme situations can cause irreparable damage to wooden floors, resulting in substantial financial loss for facility owners.
Features
Application
Colors
Specifications
Warranty
Features
Meets the requirements of FIBA Level-2 for wooden flooring.
Maple wood flooring look and feel but it is 100% synthetic concept
Patented plastic leveling adjuster system for a smooth and levelled court surface.
You have the option to choose from the heavy-duty wear layer or FIBA-certified varnish surfacing treatment.
Super dimensional stability against changing temperature.
Durable against flooding, rainwater leaking, termites, heavy load and other risks.
Low maintenance cost except for regular cleanings
Non-toxic, food-grade material with compliance with EN REACH and ROHS code.
3 standard color options and custom color available 
Custom logo, graphic and color scheme available
Application
Colors
Specifications
Warranty
More Features of Macwood Standard Indoor System
With Macwood Standard Indoor System, you can be assured that all the typical problems associated with hardwood flooring will be eliminated. The Macwood Standard Indoor System offers a wide range of features to improve indoor comfort and convenience. Here are some of its features: 
Due to its high resistance to impact, erosion from the elements, and the fact that it does not chip or crack, it is an ideal material for many applications. Additionally, it resists moisture, termites, and water accumulation, making it a reliable material.
The material has outstanding dimensional stability when subjected to thermal expansion, contraction, and deformation. By using the Macwood system, facility managers can reduce maintenance costs as they will not have to maintain the HVAC system when the court is not in use. Consequently, there is an improvement in efficiency and a reduction in daily expenses. However, it is even more important to ensure that the investment is protected against possible risks that might damage the floor. 
FIBA-certified oil or water-based varnish options and VMKON wear layers are available for Macwood System surfacing, ensuring a high-quality finish and lasting protection. With a slip-resistance value of 88 BPN, the VMKON wear layer affords superior grip and traction while minimizing skin abrasions and friction burns.
With VMKON PremoFiber material combined with innovative structural engineering, the force of impact is reduced by 55%, and the rebound rate is impressive at 96%, giving players a fast, competitive game that is both comfortable and enjoyable. This is beneficial for the game since it provides a richer playing experience.
A superior alternative to hardwood flooring, the Macwood Standard Indoor Flooring is equipped with many features. Compared to its predecessor, it provides an upgrade in performance, durability, and design that is unmatched.
Macwood Pro Indoor Basketball Court Flooring