As an innovative brand in the sports flooring industry, VMKON participated in the FSB Cologne Exhibition in Germany from October 24 to 27, 2023. In this article, we will delve into the highlights of VMKON held in FSB Cologne, Germany. Get ready to explore the innovative trends, cutting-edge technologies, and sustainable solutions that are revolutionizing the sports flooring industry.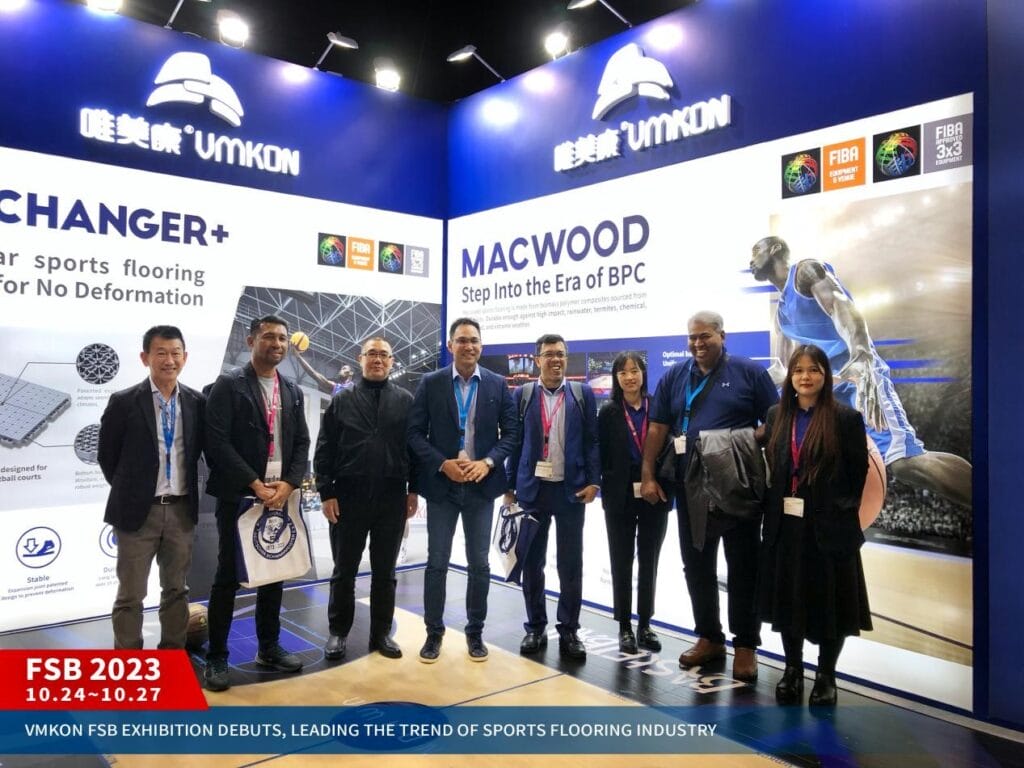 The FSB Cologne trade show is a prestigious event that attracts sport sector buyers, industry experts and leading manufacturers from around the world. The trade show provides a unique platform for the sports industry with its vibrant atmosphere and diverse exhibitors.
VMKON takes center stage at this trade show, showcasing its outstanding sports flooring solutions. This offering not only captures attention but also underscores the innovation and excellence within the sports industry on display at FSB Cologne. VMKON mainly displays two core product series, Macwood System flooring, and Resilient Interlocking flooring.
Macwood the FIBA-approved flooring system, adopts an exclusive patented design, the first biomass floor material, which is wear-resistant, non-slip, insect-proof, and waterproof, and can easily cope with various outdoor weather, eliminating the difficulties of using traditional solid wood floors.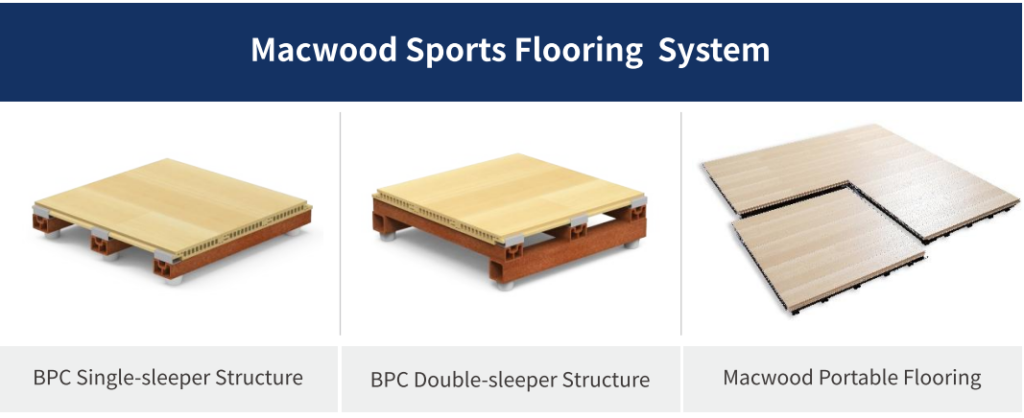 Resilient TPE sports flooring has a nationally patented expansion joint design, perfectly solving the everyday problems of assembled flooring. It prevents thermal expansion and contraction, prevents movement deformation, and can be used in large-area venues.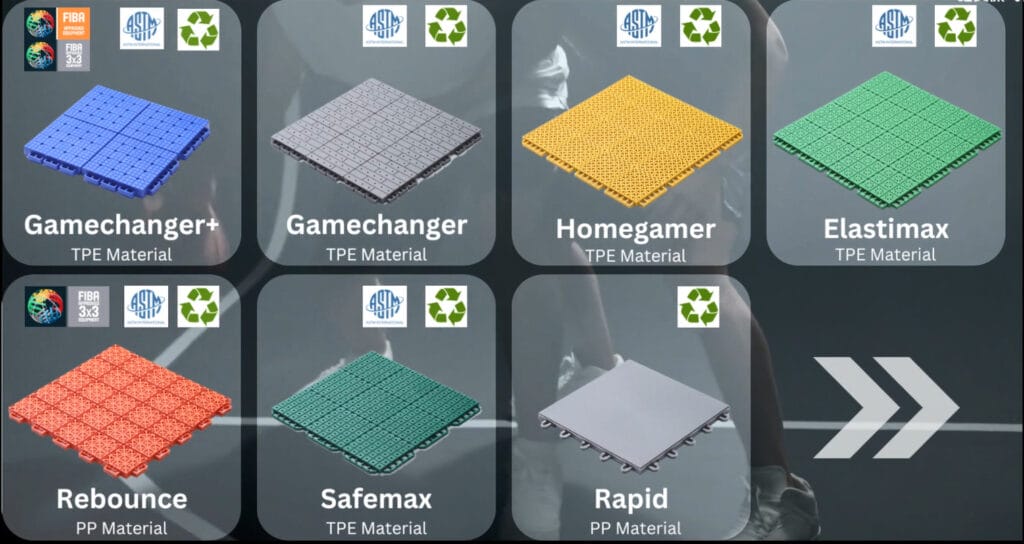 In the context of the global advocacy of green environmental protection and sustainable development, VMKON took the lead in achieving the feat of pure green and pollution-free sports flooring.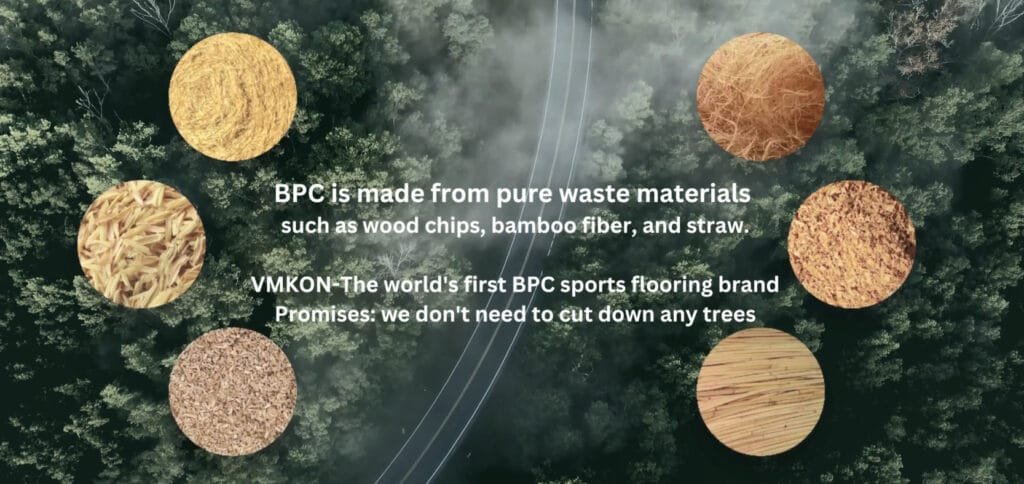 The VMKON Show offers more than just a product exhibition. Visitors can experience the comfort and functionality of sports flooring on-site. Macwood's commercial design sample venue attracted countless viewers to stop and experience it. Even professionals were impressed by the exclusive patented design of VMKON sports flooring.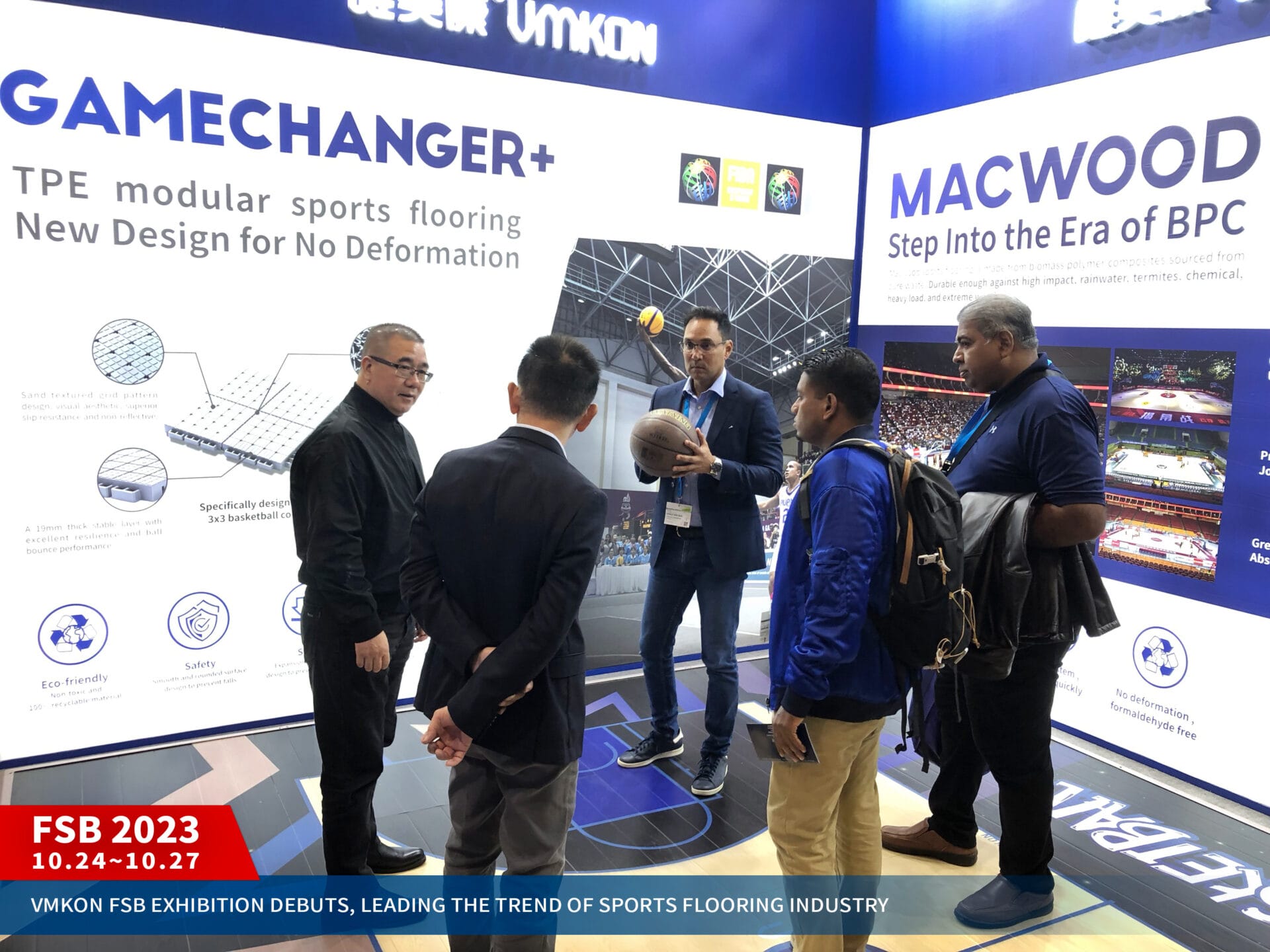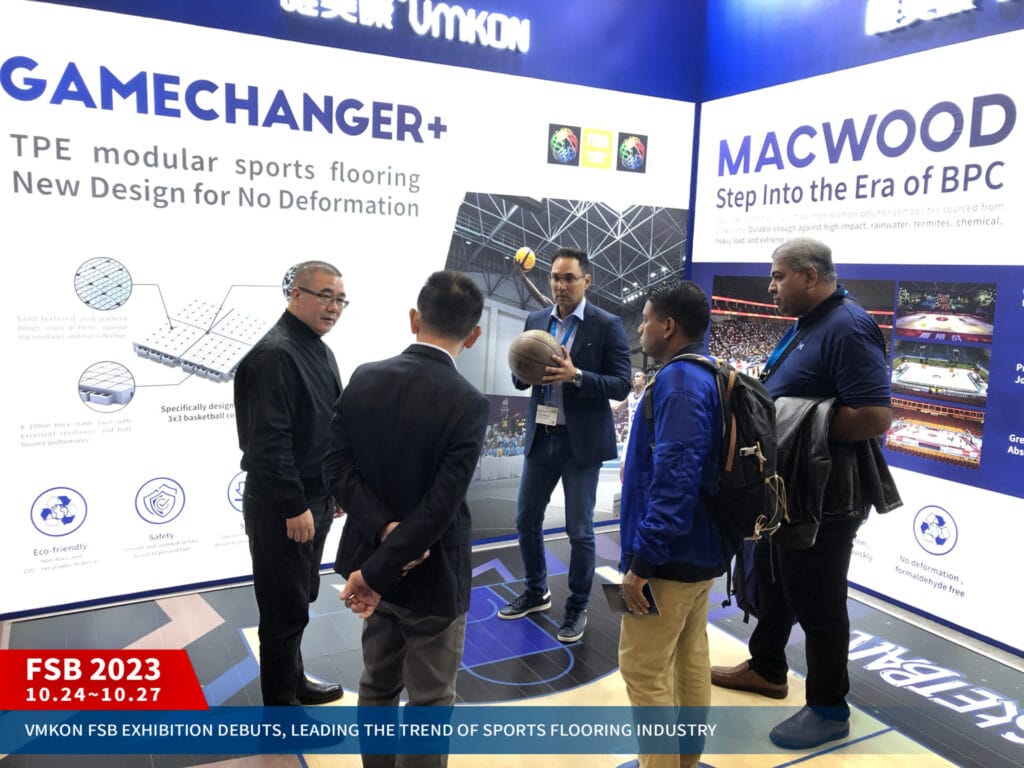 Products received an exceptional response from visitors, who were particularly impressed by the advanced features, durability, and adaptability to various sporting and environmental conditions. The positive reception and interest expressed by attendees affirmed the innovative and practical nature of VMKON's sports flooring solutions.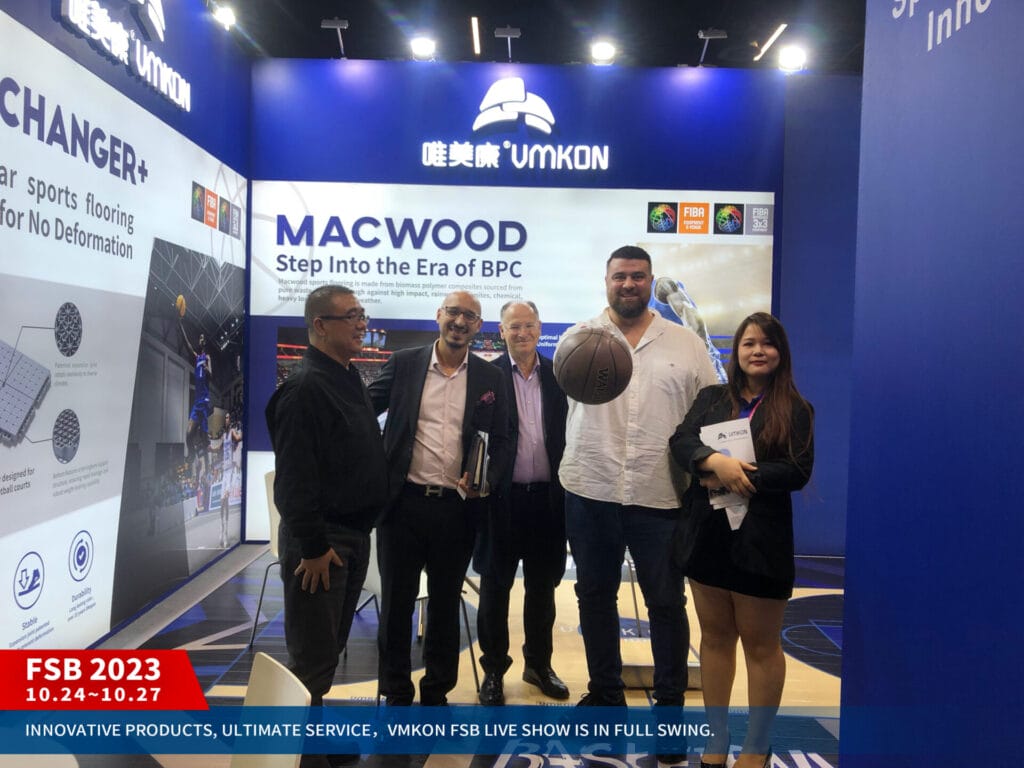 Whether you are a stadium developer, dealer, architect, or sports enthusiast, VMKON focuses on product design and R&D from the user's perspective. The company is committed to offering innovative solutions that cater to the needs and preferences of various stakeholders within the sports industry.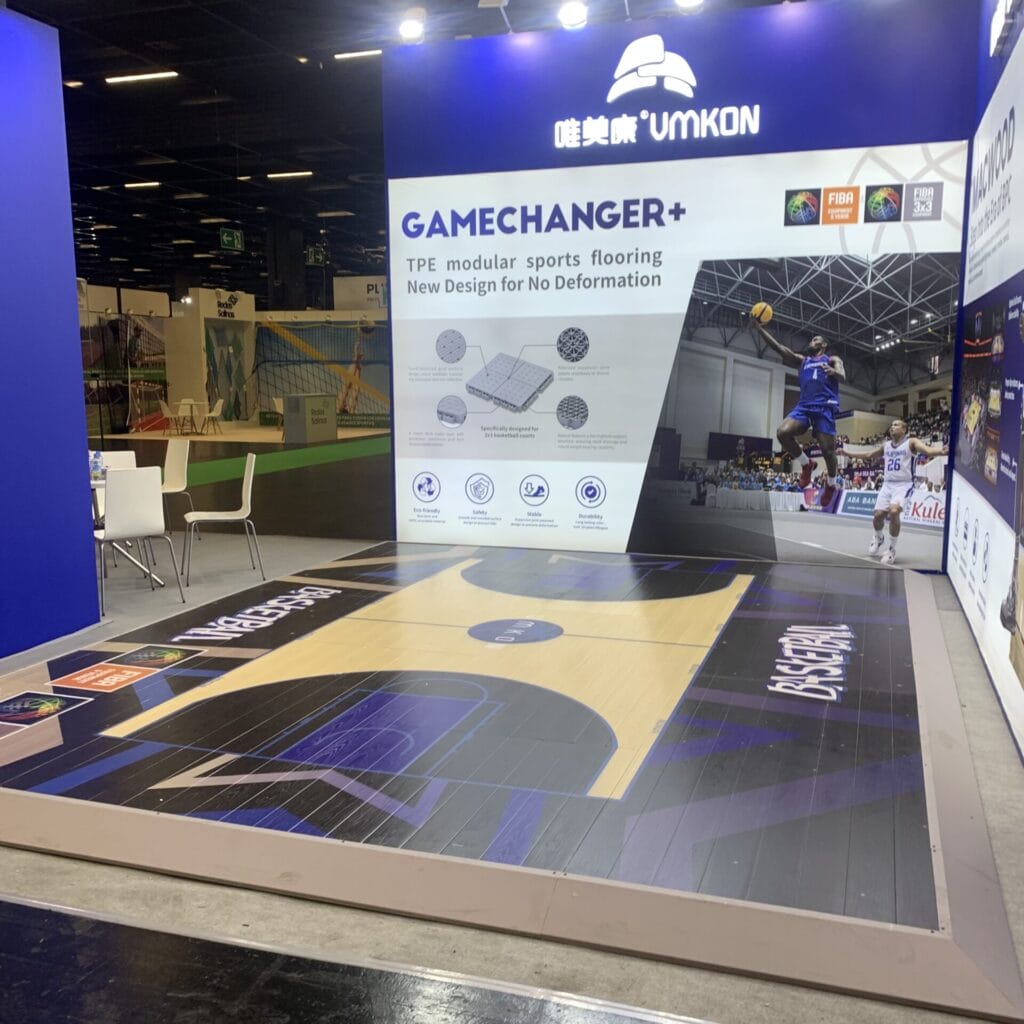 Looking ahead, VMKON aims to continually inspire individuals from diverse backgrounds at future trade shows. Whether you're seeking groundbreaking design concepts, technological advancements, or practical sports solutions, VMKON's upcoming exhibitions promise to showcase a realm of endless possibilities. Stay tuned to explore and be inspired by VMKON's future offerings, tailored to meet the evolving demands of the sports sector.