High-quality Wood Indoor Basketball Court Floor for Residential and Commercial Courts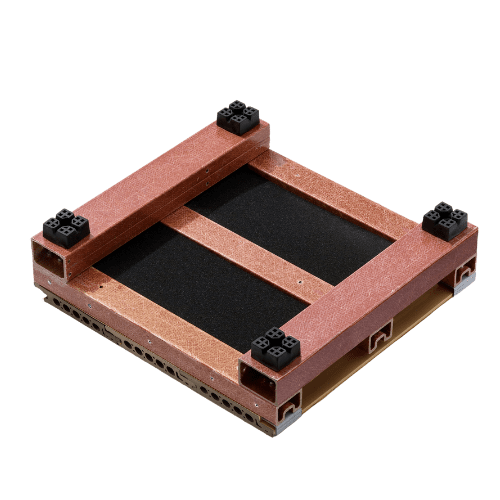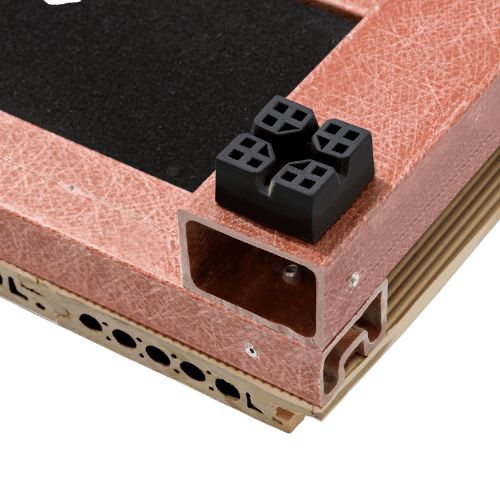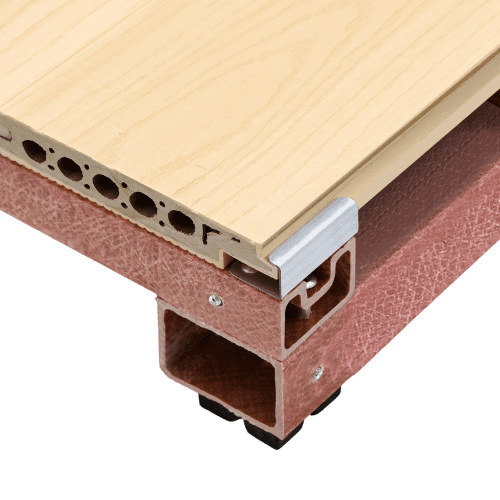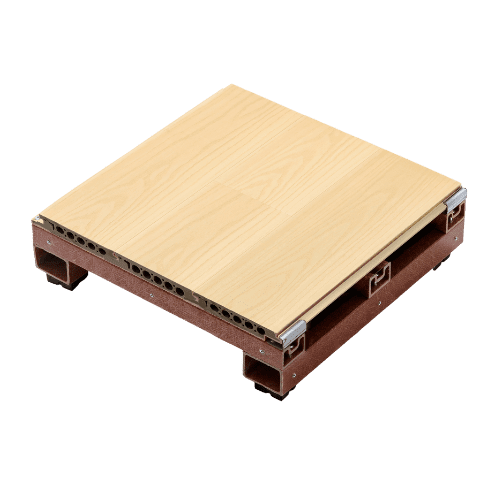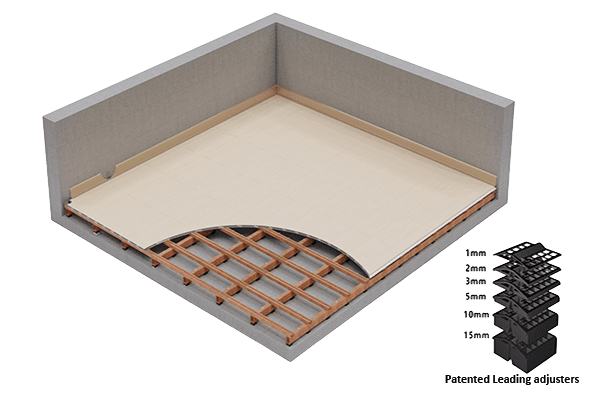 Macwood Standard Indoor Flooring
Macwood sports floorings are ideal for any sports-related activities.

Upgrade your sports flooring with an excellent alternative to hardwood. 

Our flooring meets the requirements of a FIBA level-2 court for wooden sports flooring. 

Providing unmatched durability and dimensional stability against all kinds of exterior 

elements. 

It requires low maintenance costs, and you don't need to keep your HVACs running 24/7. 

Custom colors, logos, and graphics are also available.
Macwood Pro Indoor Basketball Court Flooring
Macwood Sports Floorings – Hardwood Sports Flooring You Can Trust
Macwood floors are your perfect solution for any sporting event. Whether you're looking for a durable and easy-to-clean or one with a unique texture and color, our sports floors are the perfect option. 
The Macwood Pro and Macwood Standard Indoor flooring systems have been designed to meet the requirements of an indoor basketball court that meets FIBA standards. They are a superior alternative to traditional hardwood court flooring and do not have any disadvantages.
There are multiple benefits of the Macwood sports flooring system. These include the fact that the Macwood sports flooring system will never suffer from changes in moisture levels, termite infestation, cracking, or accidental water exposure. Our unique product is made from a composite material of hardwood and plastic that resists moisture and decay, making it the perfect flooring for use in any weather condition.
As a result, facility managers can rest assured knowing that their Macwood flooring court will remain intact regardless of the weather, particularly during the rainy season. The system also requires low maintenance, does not require constant HVAC opening, so electricity costs could be saved, and is a joy to use! The surface can even be customized with logos and designs!
Macwood Sports Flooring VS Hardwood Sports Flooring
Macwood Flooring Systems
Prevailing Hardwood Flooring Brands
Performance and Durability Comparison
Area-elastic
FIBA-Approved Performance
Waterproof
Humidity-proof
Insectproof
Mildewproof
Heavy Load
Outdoor Application
Life-Cycle Cost Comparsion
Initial Construction Cost
Medium-High
High
Maintenance Cost
Low
High
Damage Risk
Low
High
The Best Ever Interlocking Sports Tile For Indoor Basketball Court
The latest innovation in sports flooring tiles is the interlocking sports tile that is perfect for an indoor basketball court. This tile provides a durable, reliable, and safe surface that allows basketball players to enjoy a game without worrying about slipping or tripping. 
You can choose the FIBA-approved GameChanger+ from Rezil Series if you seek durable interlocking sports tiles for your indoor basketball courts.
A significant component of the Rezil series is the GameChanger+. Known for its top-notch athletic performance and exceptional shock reduction, it is considered the best interlocking basketball sports tile ever created.  
 It is also extremely easy to install and maintain, making it an ideal choice for any basketball court. With its superior design and construction, this sports flooring tile will provide a great playing experience for years to come.
As a result of its features, including its 19mm thick design, it offers over 30% shock absorption, almost twice that of the leading polypropylene tile. With a 100% ball bounce rate, GameChanger+ performs at its best.
Additionally, GameChanger+ features a skin-friendly texture and a rounded square surface pattern, which optimizes traction and skin abrasion. It is the perfect court accessory for indoor basketball. Holds up to heavy traffic and multiple players. The interlocking design offers stability and prevents tiles from shifting or sliding.
GameChanger+ VS Prevailing PP Basketball Tiles
GameChanger+
Prevailing PP Tile brands
Fiba Requirements
Performance Comparison
Stress Release for Joints
★★★★★
★★★
Impact Protection
★★★★★
★★★
Skin Friendliness
★★★★★
★★★
All Weather Durability
★★★★★
★★★★★
Dimensional Stability
★★★★★
★★★★★
Color Retention
★★★★★
★★★★★
Specification Comparison
Thickness
19mm (3/4')
16mm (5/8')
Weight
8800g/sqm (1.8lbs/sqft)
3720g/sqm (0.76lbs/sqft)
Force Reduction
30%
15%
25%
Ball Rebounce Rate
100%
≧97%
≧90%
Anti-Slip
90
100
≧80 , ≦100
Permeability
≧10,000mm/h
≧10,000mm/h
≧150mm/h
Environment-Friendliness
Pass
Pass
GameChanger+ is the premier option from the revolutionary VKMON interlocking sports tile range, boasting unparalleled durability, a soft feel, and an incredibly responsive surface.

 

The GameChanger+ is designed for the modern gamer who demands the best performance, comfort, and responsiveness. It utilizes a responsive mat surface that allows for ultra-fast reactions and a soft touch that makes it easy to control your ball.

 

GameChanger+ offers an authentic high-performance sports surface for basketball and other multiple sports, providing superior performance compared to traditional hard plastic polypropylene interlocking sports tiles. With its enhanced durability and low maintenance, GameChanger+ is the perfect choice for any athletic facility.

Macwood Indoor provides a wide range of sports flooring tiles to suit any sporting activity. These tiles are designed to be durable, low-maintenance, and slip-resistant, making them ideal for high-traffic areas. This beautiful, natural-looking, 100% synthetic maple wood flooring meets the FIBA Level-2 requirements for wooden flooring.

 

They are also easy to install and come in various colors and styles to match any decor. With Macwood Indoor's sports flooring tiles, you can create a safe and stylish environment for any sports activity. 

 

This patented system of plastic adjusters provides a smooth and level court surface, even when flooding, rainwater leaks, termites, heavy loads, and other hazards are present.
HomeGamer Interlocking Sports Tile
A Budget-Friendly Interlocking Sports Tile for Residential Basketball Court.
Looking to bring the basketball court experience into your home? Interlocking sports tiles provide a great solution for building a residential basketball court on a budget.
Discover an Affordable Interlocking Sports Tile for Residential Basketball Court that's within reach! With this budget-friendly solution, you can invest in a vital complement to the basketball game without compromising aesthetics or functionality.
We also offer HomeGamer, a premium basketball court tile for residential and backyard courts. Utilizing innovative thermoplastic elastomer (TPE), this product provides unparalleled resilience and an alluring texture that is gentle on the skin, giving your family more security and comfort than traditional polypropylene-based tiles.
HomeGamer features a robust design with an intricate dual-layered structure that provides greater energy return and consistent bounce rates. Moreover, its open-grid surface pattern allows for fast drainage and ventilation, allowing the playing field to be primed for the next game.