OUTDOOR BASKETBALL COURT TILES
High-quality Outdoor Wood Basketball Court Floor for Residential and Commercial Courts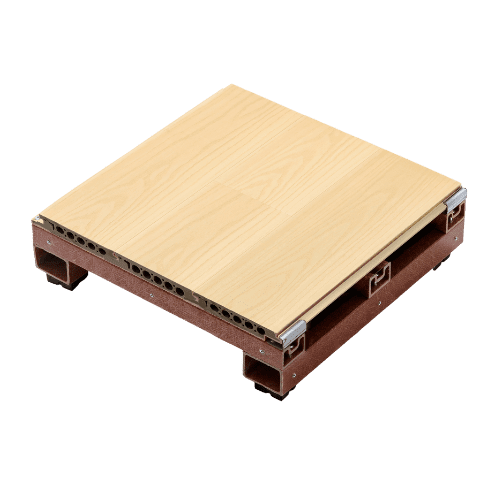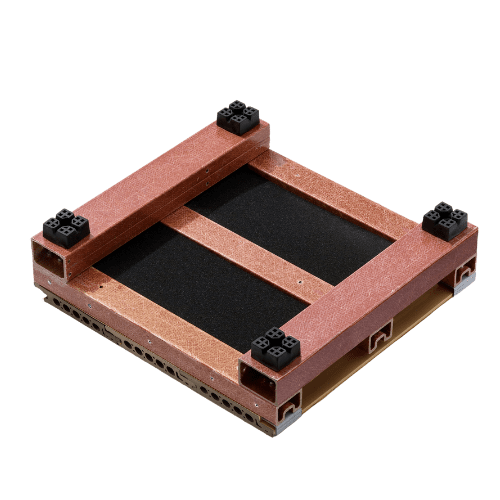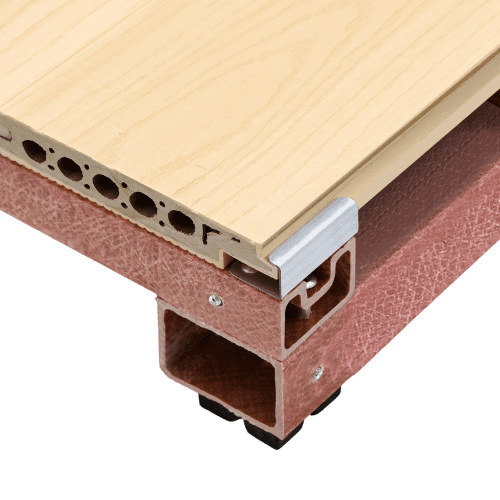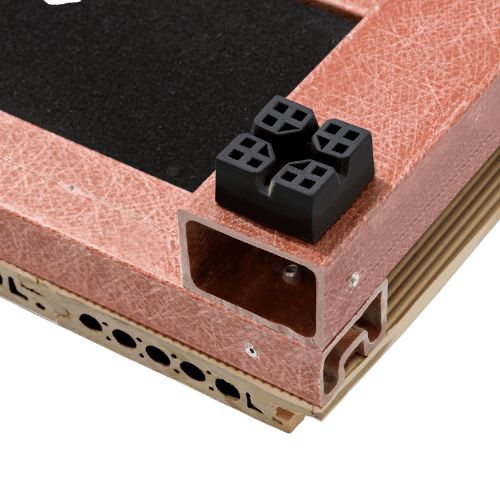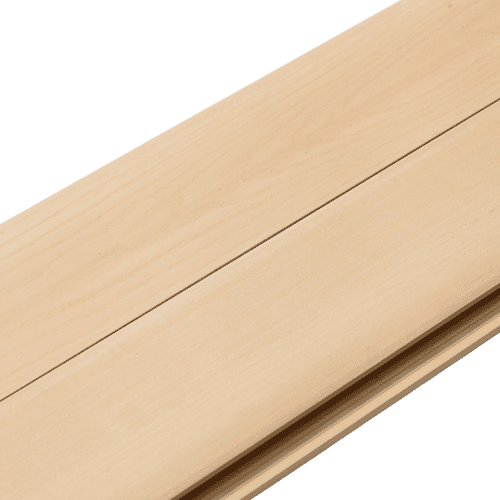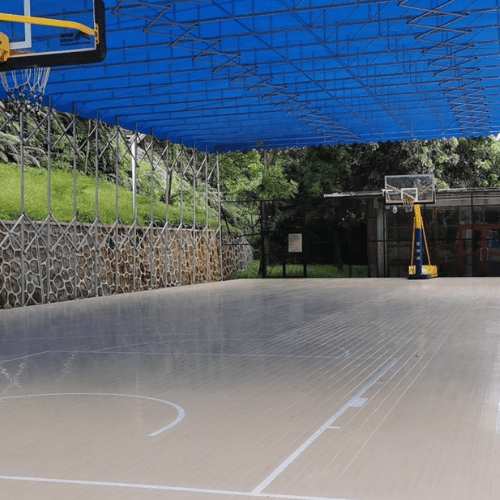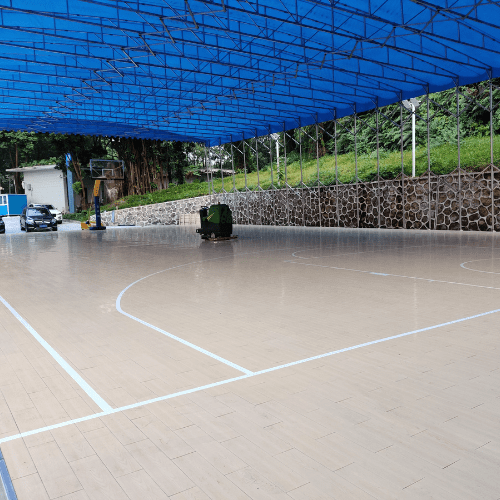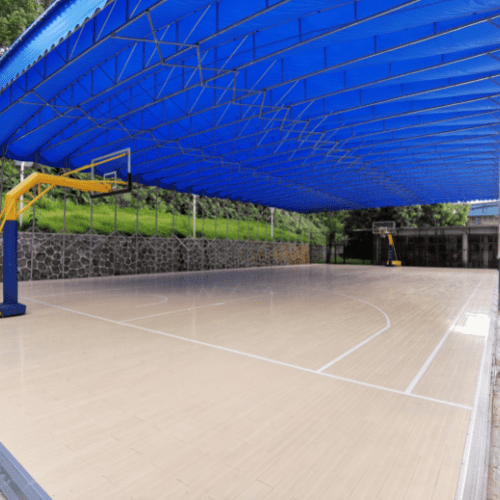 Macwood Standard Outdoor Flooring
The surface is approved by FIBA as level-1 flooring for 3×3 and outdoor courts.

It's rot-proof, insect-proof, and mildew-proof.

A urethane finish can be applied after the surface is sanded.

To make the court stand out, we apply custom graphics and logos.

Apart from regular cleaning, this product requires little maintenance.

A durable, dimensionally stable product that can handle any weather.

You can put a hardwood basketball court outside.

This is a game-changing flooring solution for outdoor basketball courts.
Outdoor Wood Basketball Court Flooring
Macwood Sports Floorings – The Best Hardwood Basketball Court Tiles
Macwood Sports Floorings is the world's first unique wooden outdoor court flooring. Our unique product is made from a composite material of hardwood and plastic that resists moisture and decay, making it the perfect flooring for use in any weather condition.
For the first time in the basketball flooring industry, we are offering FIBA-approved Macwood Pro Outdoor and Macwood Standard Outdoor tiles. Get your hands on an authentic wood basketball flooring experience without worrying about humidity, rainwater, termites, or ultraviolet rays. More than a decade of dimensional stability and all-weather durability in Macwood sports flooring!
Generally, Macwood sports flooring is installed similarly to traditional hardwood court flooring. However, Macwood flooring does require regular cleaning, unlike hardwood. You can add a custom logo or graphic to your Macwood court surface to add a personal touch.
If you plan to build an outdoor Macwood basketball court in your backyard. In that case, you will easily catch the eyeballs of basketball fans around your neighborhood as you can draw them to your outdoor basketball court.
There are several other options for your outdoor basketball court you can go with TPE (Thermoplastic Elastomer) material which is budget-friendly. VMKON offers Homegamer and Gamechanger budget-friendly tiles, so you can choose what suits you and enjoy the game in your own way. With its NBA-level performance and FIBA Level-1 requirements, this flooring will meet all your needs.
Macwood Sports Flooring VS Hardwood Sports Flooring
Macwood Flooring Systems
Prevailing Hardwood Flooring Brands
Performance and Durability Comparison
Area-elastic
FIBA-Approved Performance
Waterproof
Humidity-proof
Insectproof
Mildewproof
Heavy Load
Outdoor Application
Life-Cycle Cost Comparsion
Initial Construction Cost
Medium-High
High
Maintenance Cost
Low
High
Damage Risk
Low
High
Watch the Macwood Pro Outdoor Basketball Court in action!
NBA Superstar Sonny Weems visited the VMKON Macwood Basketball Court and Appreciate the Quality of the Court.
Explore VMKON Next Generation Basketball Tiles
Interlocking Tiles Outdoor Flooring for Basketball
It has been approved by FIBA as a level-1 flooring for 3 x 3 and outdoor basketball courts.

Due to the skin-friendly material and the unique design of the surface pattern, there is minimal friction burn risk.

Maintain a more athletic comfort level by protecting joints and low back.

With its patented "LoopFlex" design, this product provides superior dimensional stability throughout the year.

Designed to withstand all types of weather and require minimal maintenance.

Color retention for a long time.

It is made of thermoplastic elastomers (TPE) that are resilient.

The ball bounces consistently on this high-energy return surface.

With shock-absorbing features, athletic safety is enhanced. 

The design is heavy, thick, and strong.
The Interlocking Sports Tile For Residential Outdoor Basketball Court
Are you in the market for the ultimate interlocking sports tiles for your Residential outdoor basketball court? We've got you covered. Our VMKON Rezil Sports Tile series offers a range of premium, high-performance interlocking tiles that will give your basketball court an edge. And our GameChanger+ tiles are among the best in the business, offering unparalleled durability and resilience. 
Whether you're a casual player or a serious athlete, these are the perfect choice for an outdoor basketball court. The GameChanger+ has FIBA Level-1 approval for 3×3 & outdoor courts. The material is made from an innovative elastomer material, which provides unmatched shock absorption combined with a 19mm thickness, reducing the risk of injuries and relieving muscle, joint, and low back pain. 
An excellent grip is provided by the special rounded-square pattern on the surface, which also minimizes friction burns. In addition to giving excellent dimensional stability to the court against dramatic temperature changes in the outside environment, the expansion joints have patented LoopFlex connectors that conform to tiny undulations on the subfloor during installation. 
GameChanger+ VS Prevailing PP Basketball Tiles
GameChanger+
Prevailing PP Tile brands
Fiba Requirements
Performance Comparison
Stress Release for Joints
★★★★★
★★★
Impact Protection
★★★★★
★★★
Skin Friendliness
★★★★★
★★★
All Weather Durability
★★★★★
★★★★★
Dimensional Stability
★★★★★
★★★★★
Color Retention
★★★★★
★★★★★
Specification Comparison
Thickness
19mm (3/4')
16mm (5/8')
Weight
8800g/sqm (1.8lbs/sqft)
3720g/sqm (0.76lbs/sqft)
Force Reduction
30%
15%
25%
Ball Rebounce Rate
100%
≧97%
≧90%
Anti-Slip
90
100
≧80 , ≦100
Permeability
≧10,000mm/h
≧10,000mm/h
≧150mm/h
Environment-Friendliness
Pass
Pass
HomeGamer Interlocking Sports Tile
Affordable Backyard Basketball Court
Are you looking for an affordable interlocking sports tile for your backyard basketball court? Look no further than the HomeGamer tile: made from innovative thermoplastic elastomer, with resilience and skin-friendly texture, and it's perfect for those wanting to take their game to the next level. 
HomeGamer tiles are easy to install and come at a great price – so you can score points on and off the court! When compared to traditional PP-based sports tiles, it offers more safety and comfort for your family. Compared to traditional PP-based sports tiles, it offers more safety and comfort for your family.
With a double-layer structural design, HomeGamer provides a high and consistent bounce rate for more energy return. Furthermore, the open-grid design of the surface facilitates fast drainage and airflow to allow the surface to recover from one game to the next. Get HomeGamer today and take your backyard basketball experience to the next level!
What is the best wood for outdoor basketball court?
synthetic tiles are a popular choice for outdoor basketball courts due to their durability, low maintenance requirements, and resistance to weather conditions. They are also available in a variety of colors and designs, allowing you to customize the court to your preferences.
However, if you are looking for a wood-based option, hardwoods such as maple, oak, and hickory are also good choices for outdoor basketball courts. But they are prone too many drawback as compare to synthetic wood tiles.
What is the best outdoor basketball court surface?
The best outdoor basketball court surface depends on several factors, including the climate, location, level of play, and budget. Interlocking tiles made from materials such as PVC, TPE (Thermoplastic Elastomer) material which is budget-friendly, or copolymer are a relatively new option for outdoor basketball courts. They are easy to install, offer good shock absorption, and are low maintenance. They can also be customized with different colors and designs.
Are basketball courts hardwood?
Traditionally, basketball courts have been made of hardwood such as maple, oak, or hickory. There are now synthetic wood options that have been approved by organizations such as FIBA for use in official basketball competitions. These synthetic wood options are typically made from materials such as PVC, polypropylene, or copolymer and are designed to mimic the feel and performance of hardwood. They offer the advantage of being more durable and low maintenance compared to traditional hardwood options, and are often used for outdoor basketball courts or in areas where wood may not be a practical or cost-effective option.